Halstead Ave Taqueria
261 Halstead Ave, Harrison, NY 10528
Order now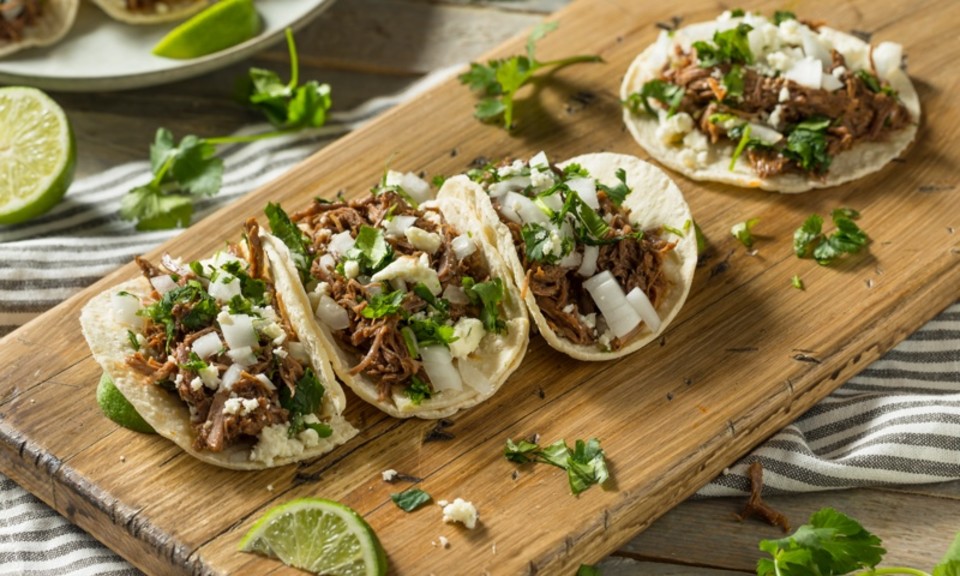 Lauren
Although it took longer than first estimated (they called twice to explain) it was well worth the wait. I almost want to give a bad review so you're not ordering next time I want to. But it's so delicious I can't do them wrong. If you want Mexican in Mamaroneck order from here!
S
The food was excellent. My only complaint is that they me gave no sauces and not even one napkin... I orders tacos which is kinda messy so some napkins would be appreciated. Other than that I'd definitely order again.
Chien
High-quality delicious food, expert packing, and timely delivery. Honestly, best experience we've had with GrubHub. Can't wait to visit their physical location.
Christine
Perfect food..also arrives in paper shopping bag and paper based containers that can be recycled..!!!
James
They do a really nice job here. I love every one of their tacos. Especially the brisket.
Steven
Just ordered here for the first time and the food is excellent! The meat tacos are generously filled and seriously delicious. I think the chorizo is probably my favorite. The Mexican corn was great too, as was the nueva vida juice. This is the best food I've found on Seamless in this area. Please don't stop delivering to White Plains!
Jeremy
Our food was obviously prepared with care and fresh ingredients but the real stars of the show were the drinks. Hands down the best limeade I've ever had and the pineapple cinnamon drink was so different and refreshing that I will be ordering it again and again and again.
Matthew
This authentic Mexican cuisine nook is such a break from all the pizza and Italian places in the neighborhood. A most welcome addition to the community from only a few years ago!
Ciaran
Excellent, authentic food. Reasonably priced. More like this in the area please!
Bradford
Superb food. Everything Ive had thus far has been very tasty and fresh.
About us
Dinner, Lunch Specials, Mexican, Smoothies and Juices
Today

Delivery: 4:30 PM - 9:15 PM

Takeout: 10:30 AM - 10:15 PM

Delivery

Monday:

10:30 AM - 9:15 PM

Tuesday:

10:30 AM - 9:15 PM

Wednesday:

4:30 PM - 9:15 PM

Thursday:

10:30 AM - 9:15 PM

Friday:

10:30 AM - 10:15 PM

Saturday:

10:30 AM - 10:15 PM

Takeout

Monday:

10:30 AM - 9:15 PM

Tuesday:

10:30 AM - 9:15 PM

Wednesday:

10:30 AM - 9:15 PM

Thursday:

10:30 AM - 9:15 PM

Friday:

10:30 AM - 10:15 PM

Saturday:

10:30 AM - 10:15 PM

Sunday:

10:30 AM - 9:15 PM